Phase II of the Wyatt Earp Park
This phase will feature a statue of Wyatt and his wife Urilla (Sutherland) Earp with panels depicting the young couples story, concrete path, lighting, seating and landscaping. Special thanks to our donors; Lamar Bank & Trust Community Fund, Barton County Community Foundation and Private Donors.
Phase II - Now accepting donations for memorial/business sponsorship plaques for; 
Park Benches (10)
Light poles (6)
Boulders (10)
To increase tourism and tax dollars into our community, we hope to advertise our Legendary Lawman using cross marketing efforts with The State of Missouri, Dodge City, Kansas & Tombstone, Arizona.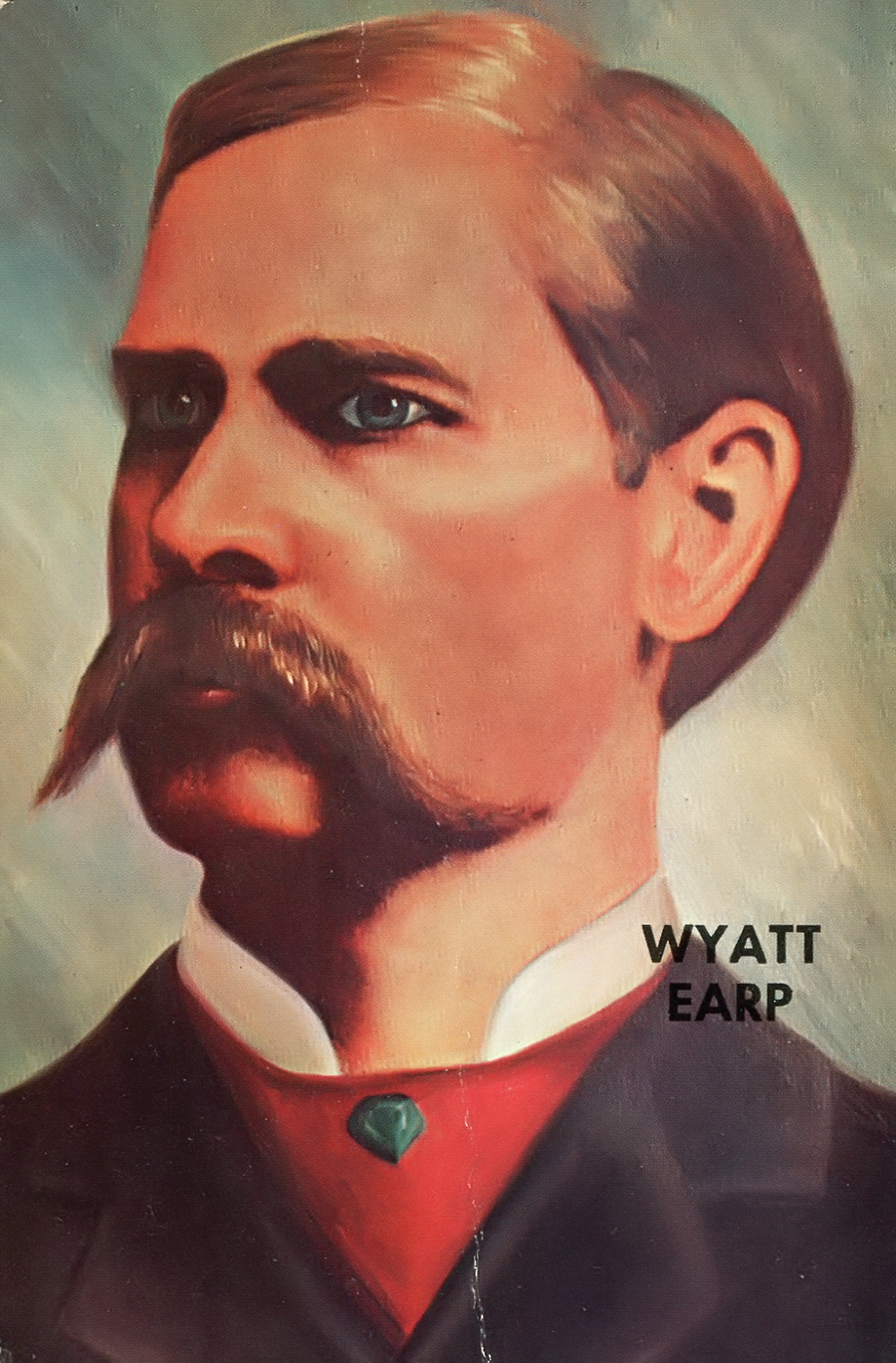 If you would like more information about the park, or would like to donate under our
Barton County Chamber Foundation Inc. 501c3.
Contact the Barton County Chamber at 417-682-3595 or email at marketing@bartoncounty.com

Wyatt Earp was born March 19, 1848 in Monmouth, Illinois very little is known of his early years. But we do know his family moved to Lamar, Missouri around 1869 when Wyatt was around 21 years old. During his early time here, he was appointed as Lamar's constable on November 26, 1869 following his father's resignation. While here he met and married Urilla Sutherland on January 10, 1870. After a turn of unfortunate events with the death of his wife and unborn child, Wyatt left Lamar heading west starting the journey of what would become one of America's frontier legends.
Our Wyatt Earp Park is located on the Northeast corner of the Lamar, Missouri Downtown Square. Which just happens to be right across the street from where Wyatt & Urilla was married in the Old Exchange Hotel, where Lamar Bank & Trust is located today.
Below are conceptual drawings of the the proposed park.