Welcome To Truman Day 2021
Date & Time:
May 8, 2021
9:00 am to 3:00pm
Schedule:
TBA
Location:
Harry S Truman Birthplace
Map

Contact Information:
For booth and event information
Contact the Barton County
Chamber of Commerce
417-682-3595
marketing@bartoncounty.com
Join Harry S Truman Birthplace State Historic Site and the Barton County Chamber of Commerce to celebrate Truman's Birthday.
Activities will be held throughout the day. The public is invited to attend. The event will include historic demonstrators, WWI and WWII re-enactors, music entertainment, a baby and toddler show, kids historic games, craft and food vendors, Hot Air Balloon (purchase tethered rides, weather depending) and wagon rides. ~ All events are free to attend, including parking.
Truman Day Event Schedule
9:00am
9:30am
10:30am
11:30am
12:00pm
1:00pm
2:00pm
All Day
All Day
All Day
All Day
Opening Ceremony (Star Spangle Banner 1800's Silent Language & Flirting with Fans & Eyes )
HH Cloggers
Baby and Toddler Show (Registration at 10am)
Barbershop Quartet ~ Vintage Tyme
Professor Farquar & Polecat Annie
Truman's Got Talent (Registration at 12:30pm)
Professor Farquar & Polecat Annie
Craft and Food Vendors
Wagon Rides
Hot Air Balloon (Purchase tethered rides, weather depending.)
WWI Re-Enactors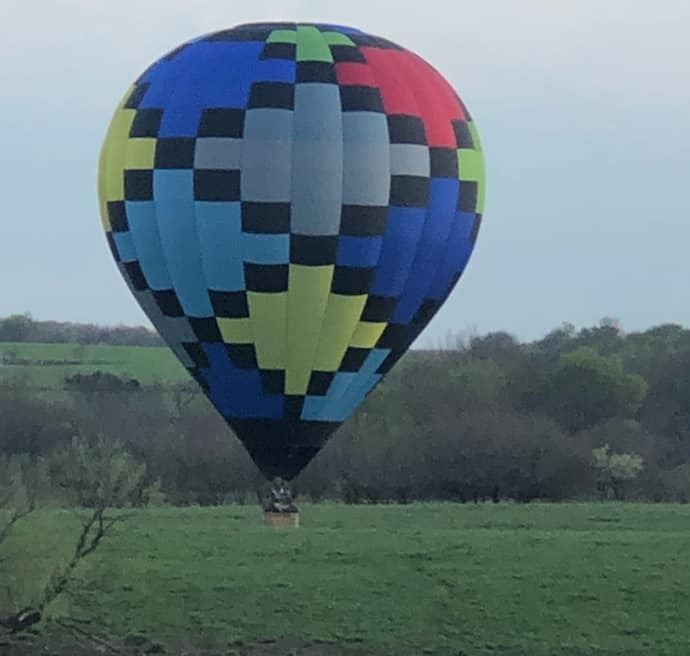 New This Year Hot Air Balloon!!!
(Purchase tethered rides, weather depending).
Come and check out our local vendors homemade crafts, just in time for Mother's Day and Graduation. Its a perfect time to refresh your home and yard to get ready for summer.
Barton County Right to Life ~ Right to Life information
Bearded Bee Coffee Company ~ Coffee
Big Sis Designz ~ Jewelry
Color Street Independent Stylist ~ Street nail polish strips
DebZ Jewelry Station ~ Jewelry
Drury GO Monett Campus ~ Drury Online Classes
Indigo Jen Designs ~ Little girl bows Bubblegum bead necklaces & earrings
Ivory and Leather ~ Jewelry
Lionheart Creations ~ Needed / Jewelry & candles
MG Kitchen & Home Designs ~ Kitchen towel sets, personalized towels, candles & home décor
Natures Bliss ~ Soaps, bath balms, sugar scrubs & candles
Shiver Shack ~ Shaved Ice
Stormy ~ Jewelry, Safety Key Chains, Dish Cloths & towel holders
Tabetha Vailes ~ Jewelry that is made of wire that wraps around natural stones.
Tekoa Natural Creations ~ Candles, soaps
The Chop Shop ~ Food Vendor / Burgers
The Cookie Lady ~ Box lunches with pulled pork sandwiches & chips / Cookies
The Creative 4 ~ Earrings, Home decor signs, koozies, keychains, pens, bows, snap Clips & more
Thrasher's Nutty Bavarian ~ Seasoned Snacks
Tiff's Backroad Boutique ~ Clothing Boutique
Tori Belle ~ Magnetic lashes & makeup
Wandering Clay Co ~ Clay earrings & jewelry
Wisper Internet ~ Internet Provider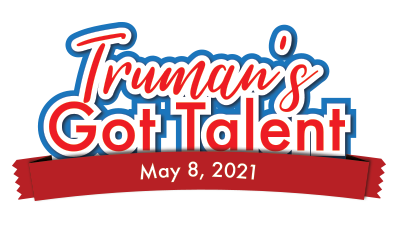 Truman's Got Talent Show
May 8th, 2021 at
1:00 to 2:00pm

Registration begins at 12:30 May 8, 2021.
You can register early online or at
the Chamber Office.
Come show off your hidden talent during Truman's Day 2021.
One Act Not To Exceed 5 Minutes
$5 Per Act
All Ages, Family Friendly Performances
Vocal, Instrumental, Dancing, Pet Tricks, Magic, Ventriloquist, Comedy, Special Talents
Prizes Awarded
1st $200
2nd $100
3rd $50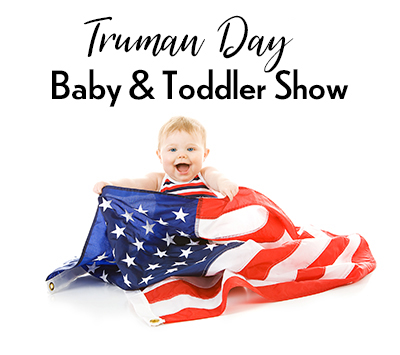 Time: 
10:30am (Registration - 10am)
Age:
Late Addition For 2021
0-48 Months
Baby show will be held at the
Truman Day event stage.
Located at Truman's Birthplace | 11th & Truman
Americana Wear Suggested
$5 Entry Fee