If you would like your business or organization information posted here on our community page
please email marketing@bartoncounty.com
Wisper ISP Needs Your Help to Expand in Barton County, MO
BARTON COUNTY, MO (July 2020) – Wisper ISP is set to expand its network in Barton County, MO through the Federal Communications Commission's (FCC) rural broadband auction, the Connect America Fund Phase II (CAF II).
In 2018, the FCC named Wisper as the "winning" bidder of $220.3 million in the CAF II.
The Wisper Team is currently working to find Barton County's areas of greatest need. Would you sign up for Wisper Internet if their network expanded to your area? Complete this form to let us know you would and to advocate for your area.
When asked about Wisper's plans for Barton County, Wisper CEO, Nathan Stooke said, "Barton County will be Wisper's first CAF II build-out in Missouri. Wisper works to provide service to residents with no other options and we look forward to working with the local community to find those residents." ....
Join us on July 17th at Noon as we welcome our newest Chamber member.
Gabriel Roofing
824 W 12th Street in Lamar,
Barton Co Republicans Ice Cream Social
July 18, 7pm At Thiebaud Meeting Room
Those Running For Office In August 4 Primary Election
Open Meeting For Everyone & Wear Mask
Glenda Epple, Barton Co Republican Women's Secretary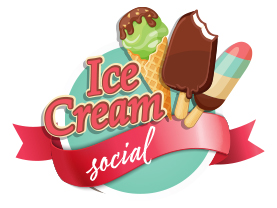 GOLF TOURNAMENT
Proceeds Go To The Barton County Chamber of Commerce & Lamar High School Athletic Department
8:00am Pizza and Putts on the patio
(available for non golfers as well)
9:00am Announcements
9:15am shot gun start
1:15pm Prizes and Pizza
$150 Per Team
2 person scramble. 2 Flights.
Every team wins a prize.
Tournament Rules
Bogie Max
2 putt
Other Fun Prizes
And On Course Games
BEAT OUR FOUNDER CHALLENGE:
If your team beats J - Dawg's team double your wager in Jeremy's Creek or Mother Tucker's Gift Cards.
(If you lose, you get your original wager in gift cards)
For Teams Signups or Hole Sponsorships $50
Chamber Quarterly ~ July 23rd At 8:00am Regional E-Commerce Meet-Up
Partners:
Joplin Area Chamber of Commerce &
Barton County Chamber of Commerce
Location:
Lamar City Park Shelter House #1 (Enclosed)
1906 Gulf Street Lamar, Mo 64759
Date:
Thursday, July 23rd
8am to 9am
Join for discussion about E-Commerce in the virtual age.
Come share best practices and learn from others in your industry.
Discussion Topics:
Amazon Seller Central | Shopify | Walmart.com | eBay | Shopping Cart Abandonment | FBA & 3rd Party Fulfillment | Shipping Software | Retargeting Pixels | Google Shopping | Product Feeds | SEO | Product Photography & Video Production | Social & Search Marketing | Etsy | Omni-Channel Sales
Free to Chamber Members $5 for Guests/Public
Join your local Edward Jones Advisor every Wednesday at 10am.
Meeting ID: 335-951-1640
Password: 833328
Now Hiring
Full-Time Account Manager, must have valid driver's license. Must be willing to upgrade to a Class E license. Must be able to lift 75-100#. Starting pay $11 per hour. Team oriented.
National TV Rental
605 F W. 12th Street
Lamar, MO 64759
Barton County Library
Our Liberal, MO building will be closed until further notice. Curbside pickup will be available during their current scheduled hours, which is listed in the document below. WiFi will be available outside of the building.
This change in operations is only for our Liberal, MO Branch. All other libraries will remain open with the restrictions. Our Golden City Branch will be closed on Wednesdays until further notice.
Fundraiser for Barco Drive-Inn
Our NEW Projector is up and working, but we are still taking donations, they can be given to Community Plaza Rescue care of
Lamar Bank & Trust Company.
1000 Broadway Street
Lamar Missouri 64759!
Thanks for supporting your Barco & Plaza Theatre's!
Carthage United Way COVID Relief Funds
FOR IMMEDIATE RELEASE
The Carthage Area United Way is excited to announce it has received $6,000 in COVID 19 Relief funds. We are happy to make these funds available to Carthage Area United Way partner agencies and Carthage area non-profit agencies for their COVID 19 relief efforts.
If you would like to apply for a grant, please email amy@carthageuw.org. A short grant application is due by July 17.
We are pleased to be able to further our mission of improving the health, education and financial stability of every person in our community. We are truly better when we Live United.
PO Box 250 | Carthage, MO 64836 | 417.358.2948 | amy@carthageuw.org
Arvest Bank Releases Final Paycheck Protection Program Results
JOPLIN, Mo. (July 1, 2020) – Arvest Bank released today final data related to its participation in the U.S. Small Business Administration's (SBA) Paycheck Protection Program. Arvest gained approval for 15,298 loans totaling more than $1.16 billion.
In the Joplin region, Arvest gained approval for 766 loans totaling more than $72,507,148.
Chad Evans, president for Arvest in Joplin, said he is particularly proud of the bank for accepting applications as soon as the program launched on April 3 – at a time when there were many unknowns surrounding the program – and for helping so many businesses with which the bank had no previous relationship. More than 25 percent of the more than 15,000 Paycheck Protection Program loans Arvest assisted in securing went to new customers.
2020 / 2021 NEW Teacher "Goodie Bag" Items Needed!!!
Help us welcome these hard working professionals!
Deadline to donate is
Tuesday, August 11th by 4 p.m.
Lamar - 14 new teachers
Call the office at 682-3595 or email marketing@bartoncounty.com to donate.
*Open to Members and Non-Members*
2020 Census
Still time to fill out your 2020 Census, fill it out online today!
Missouri SBDC is partnering
with Henry W. Bloch School of Management at UMKC
Upcoming Events
Disaster Planning for Small Businesses
Thursday, July 16, 2020 from 12:30 PM to 2:00 PM CDT
Virtual Training - Zoom
Google: Manage Your Business Remotely In Times Of Uncertainty
Wednesday, July 22, 2020 from 11:00 AM to 12:00 PM CDT
Virtual Event - Zoom

QuickBooks Desktop: Utilization, Tips, and Tricks
Wednesday, July 22, 2020 from 1:30 PM to 2:30 PM CDT
Virtual Training - Zoom
Maintaining Continuity and Effective Management of Small Businesses in Remote Environments
Thursday, July 23, 2020 from 12:30 PM to 2:00 PM CDT
Virtual Training - Zoom
Starting a Small Business: The First Steps
Thursday, July 23, 2020 from 1:30 PM to 2:30 PM CDT
Virtual Training - Zoom
Online Essentials for Small Businesses
Thursday, July 30, 2020 from 12:30 PM to 2:00 PM CDT
Virtual Training - Zoom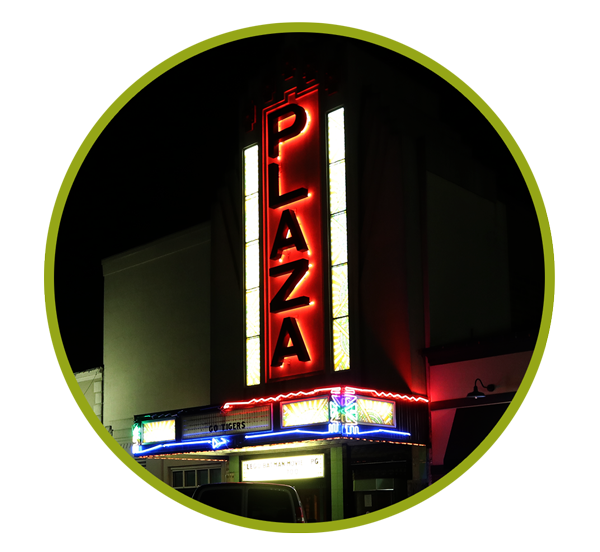 The Plaza Theater
On The Lamar Downtown Square
Star Wars Empire Strikes Back
July 10-16
Friday, Saturday and Sunday at
1:30, 4:15 & 7:00!
Monday at 7:00!
Please support your Plaza!
=======================================
Social Distancing with every other row closed! Restrooms will be cleaned regularly during the movie!
Seats & armrests sanitized after every showing! Two rows in the concession lobby with six feet distancing!
Welcome Back to the Plaza!
Barco Drive-In
East Highway 160

July 10-16
Disney & Pixar's -- Inside Out (PG) &
Star Wars: The Empire Strikes Back (PG)
Double feature Friday, Saturday and Sunday at 9:00!
July 13 & 16
Empire Strikes Back single feature Monday & Thursday at 9:00!
July 14 & 15
Inside Out single feature
Tuesday & Wednesday at 9:00!
The box office and snack bar open at 8:00!
======================================
Plaza Summer Vacation Movies
Lamar Elks Lodge #2800 is sponsoring our whole season this year!  ~ Admission is Free! ~  Social Distancing will apply only 90 per showing!
Tuesday, Wednesday & Thursday at 1:15!
Sensory Sensitive Showing Wednesday mornings at 10:00!
| | | | | | | |
| --- | --- | --- | --- | --- | --- | --- |
| July 7-8-9 | | July 21-22-23 | | August 4-5-6 | | |
| Abominable (PG) | | Spirit: Stallion of the Cimarron (G) | | Playing With Fire (PG) | | |
| | | | | | | |
| July 14-15-16 | | July 28-29-30 | | August 11-12-13 | | |
| Dolittle (PG) | | House With A Clock on Its Walls (PG) | | Sonic The Hedgehog (PG) | | |
| | | | | | | |
| | | | | | | |
| | | | | | | |
=======================================