Windows 10 Basics
10:30 AM Thursday, February 20th -- Lamar Branch
Learn the basics of how to use Windows 10!
Now Hiring At Cox Barton County Hospital
Admissions Clerk
Physical Therapist
RN - Night Shift - Full Time
RN - PRN
RN - Full Time - Days
Floor Care Technician
The Ozark Center
307 W,. 11th Street, Suite 2 in Lamar
Is looking for a Full-Time Medical Office Support Specialist

Now hiring for a Front Desk/Night Audit Full or Part Time.
Apply In Person At
Super 8
5 SE 1st Ln,
Lamar, MO 64759
Annual Bean & Soup Supper
Date: Tuesday, Feb 25 2020
Time: 5:30PM – 7:00PM??
Place: Oakton United Methodist Church
Cost: FREE - donations accepted
Come feed your body & your spirit!!
Expanded Metal Health
Services in Lamar
Scrub sale to benefit Cox Barton County Auxiliary
The Cox Barton County Auxiliary will hold a scrub sale from 7 a.m. to 3 p.m. on
March 4 in the hospital's main lobby. Scrubs on Site will be at the hospital selling quality scrubs and accessories at discounted prices.
Proceeds to benefit the Auxiliary's fund to purchase new equipment
and supplies for the hospital.
For more information, please call 417-681-5100.
Mandatory Synthetic Auxin Herbicide Training ~ March 9th
Barton Extension office is holding a computer lab for producers to complete the online training module.
This training is required in order to purchase any of the approved dicamba products: Engenia, XtendiMax, or FeXapan.
The training takes approximately 2 hours to complete and examines best management practices to ensure proper
application of synthetic auxin herbicides such as 2,4-D and dicamba. Fee, by card only, is $40.
Pre-registration REQUIRED, call 417-682-3579.
What is the 2020 Census?
Every 10 years, as required by the Constitution, the federal government counts everyone who lives in the United States. This count includes the collection of basic information, such as age, sex, and race, about every person living in each household.
When will the 2020 Census start?
The U.S. Census Bureau will begin sending 2020 Census packets to households in March 2020.
Census Application Day ~ January 24th

Office & In-Field Positions Available
Applying for one of these jobs is simple. Just visit 
2020census/jobs
 or call 855-JOB-2020 and select option 3 for more information.
Federal Relay Serice: 1-800-877-8339 TTY/ASCII | www.gsa.gov/fedrelay
The U.S. Census Bureau is an Equal Opportunity Employer.
The Department of Homeland Security identifies and regulates high-risk chemical facilities through the Chemical Facility Anti-Terrorism Standards (CFATS) program. The CFATS program prevents the misuse of certain Chemicals of Interest (COI) at America's high-risk chemical facilities for use in a terrorist act on the homeland through the systematic regulation, inspection, and enforcement of chemical infrastructure security requirements.
Any facility which has a chemical listed in Appendix A, at or above screening threshold quantity, must report it to DHS. There are over 300 chemicals in Appendix A, which can be viewed at https://www.dhs.gov/publication/cfats-coi-list.
For additional information on CFATS, please visit https://www.dhs.gov/chemical-facility-anti-terrorism-standards. Questions about the program can be addressed to cfats@hq.dhs.gov.
James Terry Cofield Sr., age 87, of Lamar, MO. Passed February 16, 2020
Funeral services will be 10:00 a.m. Thursday, February 20, 2020 at
Daniel Funeral Home with burial to follow in Howell Cemetery.
The family will receive friends from 6:00 to 7:00 pm, Wednesday at the funeral home.
Marvin Smith, 75, of Liberal, MO Passed February 17, 2020
Services will be held Friday February 21, 2020 at the Church of God Holiness in Liberal, MO.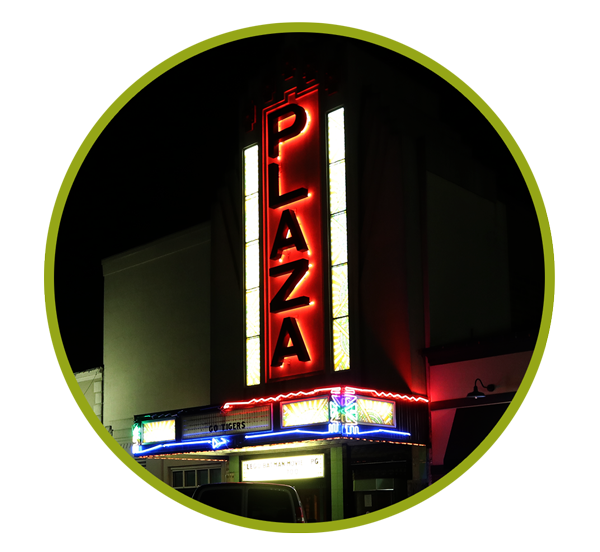 The Plaza Theater
On The Lamar Downtown Square
Sonic The Hedgehog
February 14 - 27
Friday: 4:15 and 7:00
Saturday: 1:30, 4:15 and 7:00
Sunday: 1:30, 4:15 and 7:00
Monday: 1:15, 3:30 and 6:00
Tuesday - Thursday: 6:00
SHOWTIMES FOR FEB 21 - 27
Friday: 4:15 and 7:00
Saturday: 1:30, 4:15 and 7:00
Sunday: 1:30, 4:15 and 7:00
Monday - Thursday: 6:00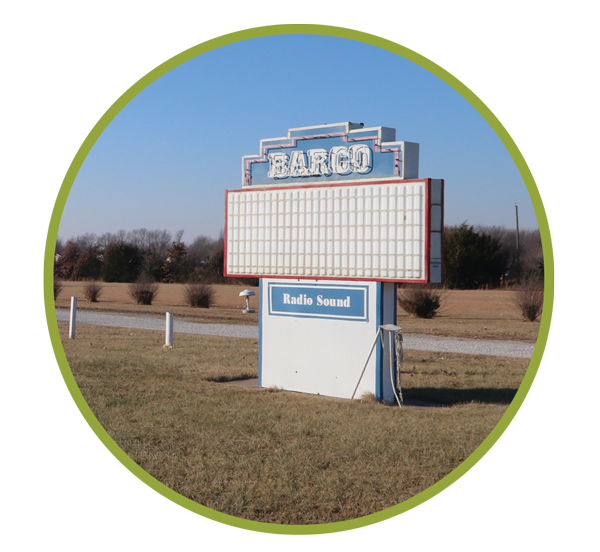 The Barco Drive-Inn
Just East of Lamar on 160 HWY
Thanks for your support this season!
See you in spring 2020 for our 71st Season!