Federal/State Resources/News
Federal
---
---
---
---
---
---
Missouri Chamber

Update 3/23/2020: SBA Disaster Declaration Approved - Loans Now Available The U.S. Small Business Administration has just approved Missouri's COVID-19 disaster declaration, meaning assistance is now available for struggling small businesses across the state.
---
---
---
---
---
============================================================================
Employer Hotline to Job Center Services 1-800-604-4175
============================================================================
DHSS has established a Call Center specifically to answer COVID-19 questions. You can contact that Center at 877-435-8411.
============================================================================
Workforce Investment Board
Employers:

https://labor.mo.gov/coronavirus
Go to our website~ To provide us with updated information concerning any additional needs, information of closures or layoffs, or challenges you may be facing fill out the form, and someone will contact you.

Employer Hotline to Job Center Services 1-800-604-4175
********************** Job Center Hotline 1-855-348-3751 *************
==============================================================
Council of Development Finance Agencies ~ CDFA
==============================================================
Preparing for the Coronavirus:
==============================================================
Resources for Specific Industries:
==============================================================
Added 3/26/20 - Mental Health Resources For Coping With Covid-19
Barton County Health Department ~ (417) 682-3363 ~ Facebook
---
Lamar City Hall

Updated March 18th ~ We are closing city offices effective Thursday, March 19 until further notice. We are conducting business, drive-thur still open. If you have questions please call 417-682-5554 extension 1.
---
Lamar City Park ~ Facebook

City officials have made some decisions about park use during these times of uncertainty with the current health crisis. Due to recent studies done by the NIH and in discussion with Parks and Recreation professionals around the state we recommend the following.

Parks and open spaces are a GREAT place to be to get out of the house, clear your mind and get some exercise. Please continue to do so! Also consider spending time at the city lake!
Because it is not specifically known how long the virus stays on various surfaces, though recent information suggests up to 3 days on plastic and metal, it is not safe to use the playgrounds at this time. While we cannot physically close the playgrounds, we recommend everyone treat them as if they are closed.
All bathrooms are closed.
All playing fields and courts are closed to help in following social distancing guidelines.
5) Please use trashcans conveniently located throughout the parks for all your trash.
With warmer weather and more people coming through the park and using the trail and roadways please be aware of your speed. The speed limit in the park is always 15 MPH.

We want all of our citizens, as well as our workers to stay as safe and healthy as possible! We hope to post some other fun, virtual activities for people to do in and around our parks during this time.
---
Lamar License Office

We will be closed the week of March 30 and return April 6th at 8:30.
---
Barton County Courthouse

A decision has been made to close the Barton County Courthouse to the public beginning on Tuesday, March 17, and lasting until further notice. If anyone has questions or a need to contact them, please call the office that is needed and they will make arrangements to help you in any way possible.
---
Barton County Ambulance
3/31/20 -- We are excited to announce our new Community Assistance Program.

We will be helping those most at risk with COVID-19 exposure with limited transportation get the most essential items. BCAD will begin delivering essential food and household goods, prescription medications, and needed medical supplies to elderly, disabled, veteran, or high risk Barton County residents.
If you need or know of someone that needs this service, please call the office during normal business hours (M-F 8am to 5 pm) at 417.682.3513. 
We will gladly accept monetary or non-perishable goods donations to help make this program a success at meeting the needs of our community.

Barton County Ambulance Meeting Is Closed To The Public
---
Barton County Library

Join us for Story Time Online! We will post story time online videos starting Wednesday, March 25th at 10am. They will be available on our website: www.bclib.info
---
---
---
Hospitals
Cox Barton County Hospital
---
Freeman Hospital
---
Mercy
3/31/20 - Mercy Now Offers Video and Telephone Visits At Mercy

Our number one goal is the health and safety of you, our co-workers and our providers. As a leader in virtual care, Mercy is able to offer many safe alternatives to in-person office visits, for both adult and pediatric care. Video visits allow you or your child to meet with your provider, securely and confidentially. It's designed to get you the care you need without waiting for social distancing restrictions to be lifted. Our providers are also using telephone visits for patients who don't have video capability on their computer or phone, or for situations where a full video visit isn't required. Visit MyMercy for more information or to schedule your video or phone visit today.
For more information and the latest updates regarding Mercy's ongoing Covid-19 efforts, please visit - mercy.net/COVID19
---
---
Schools
Curbside Pickup Grab & Go Meals

FREE meals will be provided to all children 18 years of age and younger. Breakfast and lunch will be provided for curbside pickup.
March 18- April 24, 2020 ~ Monday - Friday 10:00am - 11:00am
Pick up locations:
West Elementary: Pick-up on 6th Street by the cafeteria
East Primary: 1600 E. Hwy 160
Lamar Aquatic Park: 1903 Walnut St
---
---
Churches
Lamar United Methodist Church:
First Christian Church

will be having Church on Facebook Live at 8:00 am

Oakton United Methodist Church

Will be having Facebook Live service only at 9:00 am

Lamar Family Ministries Center

Will be having Facebook Facebook Live Service at 11:00 am
---
---
Activities/Events
Chamber Luncheon ~ Postponed
Truman Day ~ Postponed
Barton County Health Department ~ Summer Lovin Challenge ~ Cancelled
St. Mary's Catholic Church ~ Fish Fry Cancelled
Jefferson Highway Coin Show ~ Cancelled
Lamar Archery Community Shootout ~ Cancelled
---
---
Barton County Federated Republican Women & Men Associates
Monthly Meetings ~ Cancelled
All Missouri Lincoln Days Postponed Til August Or September
All Other Missouri Republican Meetings Cancelled For Now….
---
---
Organizations
Lamar Community Betterment will not be meeting until further notice.
---
Lamar Country Club

LCC will continue to make every effort to provide as safe environment as possible. Every morning the the counters and table tops, The stacking chair seats, backs and upper frames are being treated with disinfecting wipes. The handles and knobs are also disinfected. Their frequent use makes it every members responsibility to assist and wipe them at every opportunity. Additional wipes are available on the Bar Top for your use.No further guests until further notice. We recommend that the booths not be used at this time. Since every member has access to the clubhouse and patio you may utilize the facility at your convenience (unless further regulations are mandated).
---
University of Missouri Extension in Barton County

The University of Missouri Extension in Barton County will hold their April 6th executive council meeting online using Zoom. The meeting is open to the public and will begin at 12:00 noon. The Zoom link is: https://umsystem.zoom.us/j/354977974 Meeting ID: 354 977 974
Businesses
Arvest ~ Press Release

In an effort to help our communities, customers and associates fight the spread of COVID-19, beginning Friday, March 20, 2020, all Arvest branch lobbies and in-store branches will be closed until further notice. We will continue offering drive thru, ATM and ATM with Live Teller services at branches that feature those capabilities.
---
Auburn

After careful consideration of our patients' and employees' best interests, we have made the decision to discontinue ALL WALK-IN patient access to our pharmacies.

RX pick-up will be by drive thru, parking lot pick-up and delivery ONLY.
To ensure that your prescription is ready when you arrive, please request refills in advance and call when you are en route to the pharmacy.
For parking lot pick-up, please call with your name and date of birth when you arrive, and an associate will deliver your medications to your vehicle.
If you need over the counter medications or items, please phone in your order and we will be happy to get those ready for pick up too!

Please be patient as we transition our services to this format. We will strive to continue to provide you with the same level of service you are accustom to. Thank you for your cooperation.
---
---
Good Samaritan

Due to circumstances beyond our control, we will not be able to accept donations of clothing or household items until further notice.
---
Heavenly Daylight Donut Shop--Facebook

3/31/20 -- Yes, We're OPEN
682-6211 -- Call In & Pick Up To Go OR -- Come In & Take Out TO GO -- Call In & Request Curb Service TO GO! Still Making Breakfast!
---
---
Lamar Enterprises, Inc.

We won't be picking up recycling in the near future nor will the drop off site at shop be open due to virus. This is effective immediately..
---
The Tea Shirt Shoppe ~Facebook

Steps we are taking at the Tea Shirt Shoppe to keep you and us safe!
All items will be sanitized before packaging. Please be sure to wash your items before wearing as we will be using disinfectants on them
All items being shipped to us will be disinfected prior to them being placed in the store.
We will offer free delivery in Lamar and our surrounding area (This will be an arranged porch drop, no huggy, no touchy, no talky)
We will offer free shipping to all people outside of our surrounding area
If you provide a receipt for a purchase from another local business we will offer 10% discount on your purchases for that day. (this does not include franchise stores)
Masks and gloves will be provided for you to shop in store. (We are waiting for these to be shipped and hoping to have at the beginning of next week.)
OUR HOURS OF OPERATION WILL CONTINUE AS NORMAL 10-6 TUESDAY-FRIDAY AND SATURDAY 10-2
---
US Bank

For a limited time, get a special 0% introductory APR* on purchases and balance transfers for 20 billing cycles. ~ Find Out More
Apply or Text apply 134pup to 96932 to have an application link sent right to your phone.
---
Walmart

Effective March 19th our temporary hours of operation will be 7am to 8:30pm daily. Thank-you for understanding. We apologize for any inconvenience this may cause.
---
Provides direct assistance to individuals and families that need it most. Under the bill, a typical middle-class family of four would get $3,400 to help them meet their daily expenses;
Includes emergency funds for food and nutrition programs so families can continue to get that help if they need it;
Provides immediate assistance to child care providers to prevent them from going out of business and supports child care for families, including for healthcare workers, first responders, and others playing critical roles during this crisis;
Provides cash-flow assistance to small businesses through federally-guaranteed loans, with certain expenses eligible for forgiveness if employers maintain their payrolls through this emergency;
Creates a temporary pandemic unemployment assistance program to give assistance to workers who aren't normally eligible for unemployment benefits, such as the self-employed or independent contractors;
Ensures that testing and the eventual vaccine for coronavirus patients will be covered by private insurance;
Includes $100 billion in support for hospitals and health care providers, and provides flexibility for them to receive both prospective payments and reimbursement for costs associated with coronavirus, including lost revenues;
Gives health care providers more capabilities to offer telehealth services;
Provides an additional $16 billion to procure personal protective equipment, ventilators, and other medical supplies for federal and state response efforts;
Allows the Secretary of Education to defer student loan payments, enables students who were forced to drop out of school due to coronavirus to keep their Pell Grants, and gives colleges and universities the flexibility to continue work-study payments to students who cannot work due to coronavirus closures;
Provides funding for elementary and secondary schools that can be released quickly to states to help schools respond to coronavirus and related school closures, including immediate needs of students and teachers, improving use of education technology, supporting distance education, and making up for lost learning time; and
Stabilizes major sectors of the economy without putting taxpayers on the hook for giant bailouts.
Due to the Coronavirus COVID-19, the Barton County Chamber of Commerce has made the very difficult decision to postpone the upcoming events:
Annual Chamber Awards Luncheon- scheduled April 3rd and
Truman Day Event- scheduled May 9th.
Our primary focus currently is to protect our business members, and community as a whole.
We are aware that many businesses, entities and individuals cannot attend large functions due to corporate restrictions on employees participating in large public events. Following new developments regionally, nationally and world-wide, we have chosen to err on the side of caution in order to protect our community.
Although there are no confirmed cases in our immediate community, we have decided to follow the Center of Disease Control's (CDC) protocol and not hold large public events/gatherings at this time.
Future dates will be announced as soon as it is confirmed, but we are looking into summer 2020 dates for both the Annual Awards luncheon and Truman Day event.
We appreciate your understanding, and will be looking forward to successful future events.
Barton County Courthouse - Job Opening
Lisa Cunningham Recorder Of Deeds
Work Requires Frequent Interaction With The Public Providing Exceptional Customer Service.
Also Involved Is Data Entry, Quality Assurance, Issuing Of Marriage License.
Qualifications Are High School Diploma Or GED. Back Ground Check Required.
The Barton County Recorder's Office Will Be Accepting Resumes For Deputy Recorder Of Deeds Position Until April 7th 2020.
Email Resume To: Bartonco.Recorder@Gmail.Com
Send Resume To:
Barton County Recorder
1007 Gulf St Room 107
Lamar Mo 64759
The Lamar United Methodist Church is excited to continue our ministry of educating children in a loving Christian environment under the new name of Sonrise Christian Preschool. Our new preschool teachers will be Angie Bailey and Cindy Kentner who bring many years of experience in childhood education.  Sonrise Christian Preschool is now accepting enrollment for the 2020-2021 school year for 4 and 5 year olds.
Sonrise Christian Preschool will be held 4 days per week, Monday through Thursday, 8am – 11am (Early drop off time may be available.)  The school will be in session August 31, 2020 through May 13, 2021, following the Lamar R-1 school calendar for holidays and breaks.  There is a $60 non-refundable enrollment fee payable with completed enrollment form at LUMC office. Tuition will be $120/month September – May. Tuition Assistance is available (forms are located in LUMC office). The Lamar Daycare Center's services are available onsite at LUMC for an additional charge.
For questions please contact us or see our website at www.lumc.church
(enrollment forms can be found on the website)
Phone: 417-682-3306
Email: Sonriseprek@lumc.Church
Lamar United Methodist Church
900 Poplar Street
Lamar MO 64759
LUMC Preschool Committee:
Debbie Walters, Ellen Eddie, Cindy Thieman and Kimberly Ball
Explore The Bahamas
on our group trip aboard the
Bahamas Aggressor
June 26-July 3, 2021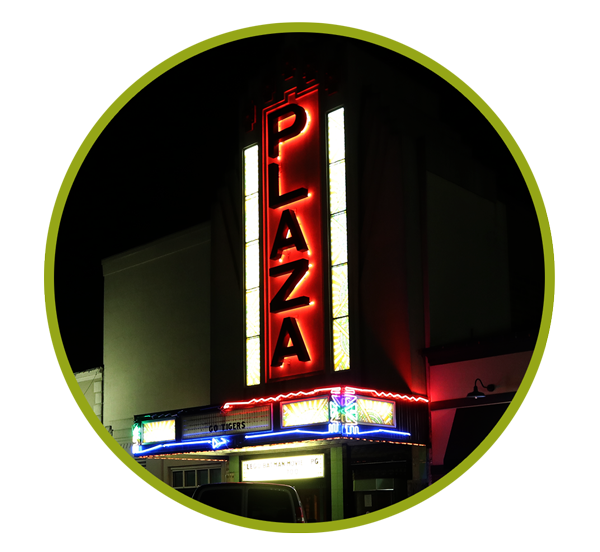 The Plaza Theater
On The Lamar Downtown Square
Due to the COVID-19 virus The Plaza will be closing temporarily
after the March 17th 6:00pm showing of Onward.
We hope to be open again in a few weeks.
The Call of the Wild & I Still Believe
will play after we reopen!
Everyone stay safe!
See you soon at the Plaza & Barco!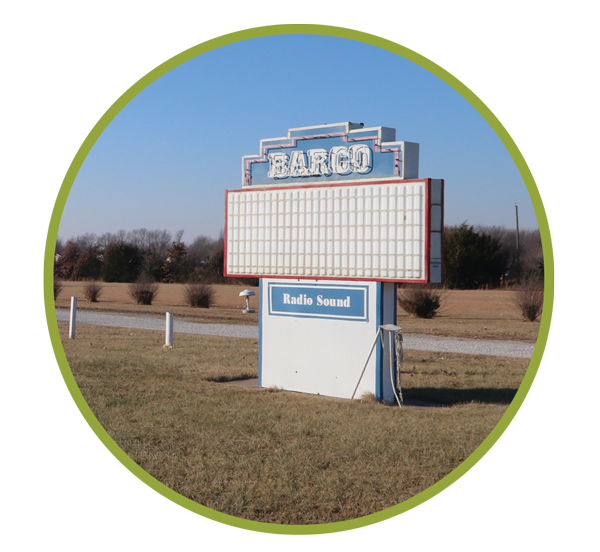 The Barco Drive-Inn
Just East of Lamar on 160 HWY
Thanks for your support this season!
See you in spring 2020 for our 71st Season!