If you would like your business or organization information posted here on our community page
please email marketing@bartoncounty.com
Lamar City Wide Garage Sale ~ April 23 & 24
Lamar Democrat will publish the Spring Citywide Garage Sale listings on Wed, April 21. Those wishing to participate in the sale can place a 30 word or less ad in the paper, at a cost of $10, plus 20 cents per word beyond 30 words, or they can purchase a 2x2 ad for only $20. Forms can be picked up at the office, at 100 E. 11th St or downloaded here.
The deadline to be included in the listing is 4 p.m. Thursday, April 15. For more information or to be included on the listings contact Melissa Little at 417-682-5529, ext. 62 or email her at melissa@lamardemocrat.com
Financial Support For Missouri Renters Impacted By COVID-19.
Struggling to pay rent or utilities due to the COVID-19 pandemic?
Missouri State Assistance For Housing Relief (SAFHER) may be able to help -- learn more and find out how to apply!
New Business & Chamber Member is hiring in Lamar!
For full-time & part-time & Saturdays
The Nutrition Stop
1105 E Broadway Lamar Mo
(Across from the Fire Department)
Benefit for Kynzlee Gingerich
May 15, 2021
Looking for donations
You can text or call Stacy Ulmer 417-529-3440 or
Mercede Sangster 417-214-6523 or stop in at Clements Plumbing 400 W 12th St or call 417-682-3797
605 F W. 12th Street, Lamar, MO 64759
Phone: 417-682-9732

Arvest Bank Kicks Off 11th Year of Million Meals Initiative
Hunger-Fighting Campaign Delivers Needed Funds During Summer Months
JOPLIN, Mo. (April 5, 2021) – Arvest Bank kicked off its 11th annual Million Meals campaign today and it will continue through May 29. The campaign's goal is to provide at least one million meals to those in need and it benefits more than 90 locally selected organizations throughout Arvest's four-state footprint.
For more information about Million Meals, visit arvest.com/millionmeals
Senior Service Day
May 19, 2021
LHS Seniors will be giving back to the community that has supported them for the past 13 years by completing a morning of service on May 19th, 2021, from 9:00 AM to 11:30 AM.
Does your business need some outdoor spring cleaning or trash removal?
If so, please email Jill Hall at jhall@lamar.k12.mo.us with a description of the job and the number of students it would require to complete.
For Sponsorship Opportunities
Contact Jared Beshore
For Golfer/Teams Registration
Contact Scott Quinly
Picnic In The Park Is Back!!
Join us every 4th Thursday starting in March for Picnic In The Park (except in August). Come and enjoy lunch and dinner outdoors in our beautiful Lamar City Park, 11am to 8pm.
Call or email today for more information about joining the
Barton County Chamber
Patricia Lynne Breshears, 83 of Lamar, Missouri, passed away Sunday, April 4, 2021, in Lamar, Missouri.
Private Services will be held.
Xavier Vanmeter passed away on March 31, 2021. He was born on November 12, 2019. The family will receive visitors at Konantz Warden Funeral Home on Thursday April 8, 2021 from 3:00 PM to 4:30 PM. A funeral service will follow at 4:30 PM.
------------
Dwight "Skeeter" Gastel passed away on Tuesday, April 6, 2021. The family will receive visitors at Konantz Warden Funeral Home on Friday April 9, 2021 from 6 PM to 8PM. A funeral service will be held at Konantz Warden Funeral Home on Saturday April 10, 2021 at 2 PM.
---------------
Donald Robert Kimsey, 71, rural Sheldon, MO passed away Friday, February 5, 2021. A celebration of his life will be held on April 11, 2021 at 3:00 PM at the Shack.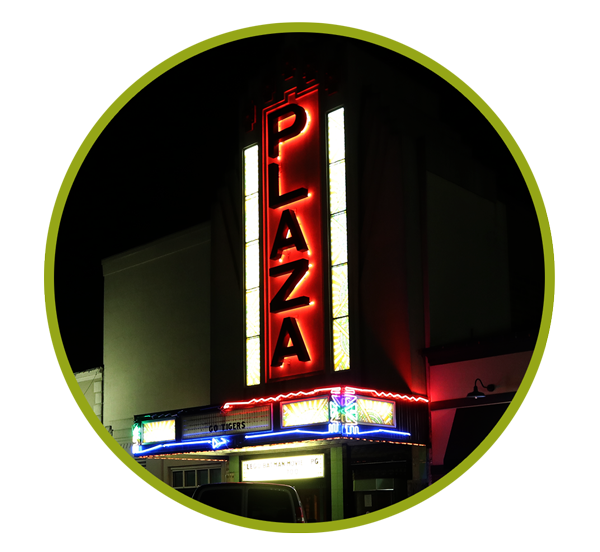 The Plaza Theater
On The Lamar Downtown Square
Godzilla vs Kong
April 9 - 15
Friday: 7:00
Saturday: 1:00, 4:00 and 7:00
Sunday: 2:00 and 5:00
Monday - Thursday: 7:00
Presentation in Dolby Digital 7.1
Surround Sound!
Every other row closed for social distancing.

Barco Drive-In
East Highway 160
Showing Friday & Saturday
April 9 & 10 is
Tom & Jerry (PG) &
Godzilla vs Kong (PG13)!
Godzilla Vs Kong will play as a single
feature Sunday April 11th!
The box office and snack bar open at 7:45 & the show starts at 8:15! See you at the Barco!
---------------------------------------------------
Drive-In Theater Tour
TOBYMAC &
THE DIVERSECITY BAND COCHREN & CO
Sunday April 18 @ the Barco!
The Gates Open at 5:30PM
Starts at dusk!
This is a LIVE concert! The artists will be performing LIVE ON STAGE, as well as projected onto the screen after dusk.
---------------------------------------------------
Zach Williams, Mac Powell, and CAIN
Thursday June 17, 2021 @ the Barco!
The Gates Open: 5:30 PM
Starts at dusk!
This is a LIVE concert! The artists will be performing LIVE ON STAGE, as well as projected onto the screen after dusk.