Boots & Badges
Community Challenge Blood Drive
Lamar Boots & Badges Blood Drive
First Christian Church - Fellowship Hall
1208 Walnut Street * Lamar, MO 64759
Monday, June 5, 2023
11:30am to 5:30pm
All donors will also receive a voucher for 2 Springfield Cardinals tickets redeemable through the CBCO's donor rewards store!ast
Welcome Packets
The Chamber creates an information packet each month for those new to the area. Sign up for a month and include your company or organization's information and help us welcome those who are new to our community.
Contact us at marketing@bartoncounty.com or call us at 417-682-3595 to sign up!
July Quarterly Breakfast Sponsor
Our next Quarterly Breakfast will be Thursday, July 20th and our Speaker will be Jen Kirby, Founder of Jen Renee' Kirby, LLC.
Offering team & vision-building sessions, coaching, consulting services, and freelance writing.
Contact us at marketing@bartoncounty.com or call us at 417-682-3595 to sign up!
Electronics Recycling Event
June 17 -- 9:00 to 11:00 am • At the Barton County Library
300 West 10th Street • Lamar, MO
Come celebrate the 100th Anniversary of our beloved Lamar City Park on Saturday, June 17. Food trucks, a family kickball tournament, inflatables and other children's activities, topped off with an evening concert!! We will start sharing all the details soon! For now ... save the date!!!
Barton County Eagles #4405 Presents Our 2nd Annual
Denim & Diamonds
Daddy Daughter Dance
Saturday June 17th
6pm to 10pm
Memorial Hall • 1100 Broadway • Lamar Mo
Open to the public.
Barton County Eagles #4405
25th Anniversary & Membership Drive
Car & Bike Show June 24th at 10am
Lamar Football Program has scheduled the 3rd Annual Brotherhood Classic Golf Tournament event on Saturday July 8th, at Jeremy's Creek Golf Course.
Format:
4-man Scramble
2 Putt MAX
Bogie MAX
Check out the event flyer for information on many sponsorship opportunities and participant opportunities
(Entry fee includes course/cart fee and Mother Tuckers buffet + drink).
TEAM SPOTS WILL FILL UP FAST! 1ST COME FIRST SERVE!
Additional tournament activities includes:
Vacation Raffle (Donated by Rob Berryhill: 4 Nights – Hacienda Beach Club, Cabo San Lucas)
Football Silent Auction
--------------------------
For Sponsorship Opportunities:
For Golfer/Team Registration:
The Small Town Showcase featuring Lamar is complete!
This is the short video link: (Five minutes)
You can also listen to the entire podcast: (48 minutes)
Thank you to Missouri Humanities for featuring us!
Mark your calendars!
Debbie Little with Creative Memories would like to invite you to join their upcoming workshops.
June: 1st, 8th, 15th & 29th
August: 3rd, 10th & 31st
All Classes will be held at the Barton County Chamber Office, each Thursday evening from 6:30-9:00 pm
PLEASE RSVP
Debbie Little • 417-214-1783
Visit my website at Creativememories.com/CM/littledebbie
--- or ---
Brittany Wininger • 417-214-5632
cmbrittanyw@yahoo.com
2023 Chamber Sponsorship Opportunities
Key Chamber Events Available for Sponsorship
Quarterly - July 20 -
Wyatt Earp Fallfest - October 7 - Wyatt Earp Park -
Quarterly - November 2
Contact Kim O'Sullivan at members@bartoncounty.com or call 417-682-3595 for more details
Wyatt Earp Fallfest - Oct. 7th
Picnic In The Park --May  25, 2023
May 25
Picnic in the Park
-----------------------
June 10
I-49 Power Pull At The Stompin' Grounds
@ 7:00 pm - 9:00 pm
-----------------------
June 17
Electronics Recycling Event
9:00 to 11:00 am
At the Barton County Library
June 17
Party in the Park
100th Anniversary of our Lamar City Park
------------------------
Tickets Go On Sale
Friday, May 19th At Noon!
The Stompin' Grounds Country Jam 23
Lamar License Office - Full Time
Full-time position, Forty hours per week.
The applicant must have basic skills in accounting, computer and be detail oriented.
Exceptional Customer Service skills and be able to serve people with honor, dignity and respect while sharing a smile.
Effective Communication and Interpersonal Skills
Ability to receive payment by cash, check or credit cards and keep an accurate cash drawer.
Quickly use mathematical skills to count back change
Background Check Required
Bring a resume or complete an application at the Lamar License Office.
Lamar License Office
208 W 12th Street, Suite 7
Lamar, MO
Compton Irrigation - 3 Open Positions
Katie's House -2 Volunteer Positions
General Office - Barton Mutual Insurance - Liberal, MO
Field Specialist in Agronomy – Barton County, MO
State Farm (3 Possitions Open)
Jones Plumbing, Heating & Air Conditioning
Economic Security Corporation
Vibe Style and Beauty, LLC
Lamar R-1 School District
Sprouls Construction, Inc.
Speciality Risk Insurance
Little Elves Emergency Water Removal
Clements Plumbing Heating & AC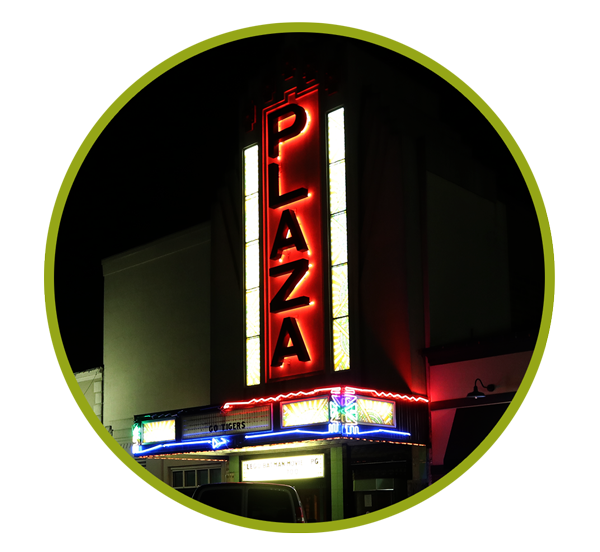 The Plaza Theater
On The Lamar Downtown Square
Disney's The Little Mermaid
June 2-8
Friday-Sunday: 12:30, 3:30 & 6:30pm
Monday-Tuesday: 6:30pm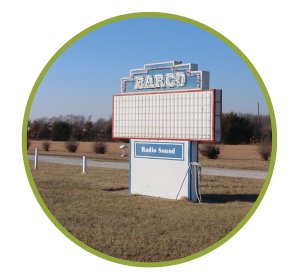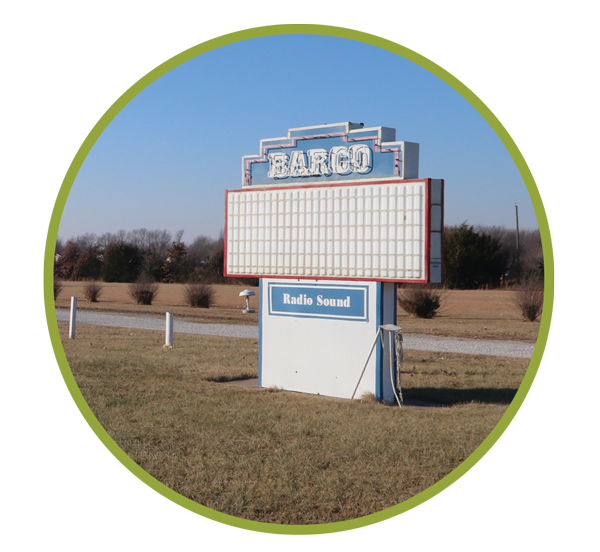 Barco Drive-In
East Highway 160
Fast X
June 2-4
Friday-Sunday
****** and ******
Tuesday June 6 for
National Drive-In Movie Day
8:50pm
Our Summer Vacation Movie series at the Plaza starts May 23rd!
Showtimes are Tuesday at 1:15!  •  Wednesday Sensory showing at 10:00 a.m. , 1:15 & 3:20!  •  Thursday at 1:15!
Free Admission!
May 30-31 June 1
Cloudy With A Chance of Meatballs PG
June 6-7-8
Tom & Jerry. PG
June 13-14-15
D.C. League of Super Pets. PG
June 20-21-22
Mummies. PG
June 27-28-29
The Bad Guys. PG
July 5 & 6
Shrek 2. PG
July 11-12-13
Puss in Boots 2. PG
July 18-19-20
Over The Hedge. PG
July 25-26-27
Sonic The Hedgehog. PG
August 1-2-3
Playing With Fire. PG
August 8-9-10
Paws of Fury. PG
August 15-16-17
A surprise movie to be Announced.
Thanks to our sponsors so far!
Arvest Bank , Community National Bank, Davis Insurance, Lamar Bank and Trust Company, State Farm Insurance: Jordan Maberry, Lamar Elks Lodge #2800, S & S Computers: Carthage, In memory of Zachary Kelley, Lamar Democrat, KNEM- KNMO radio Nevada Missouri & In Memory of Sandy Bean & Junior Garringer.
If you would like your business or organization information posted here on our community page
please email marketing@bartoncounty.com