The Following Business Will Be Closed
Monday January 23rd in Observance for Martin Luther King, Jr 
Barton County Chamber of Commerce
Barton County Courthouse
Barton County Library
Barton County Health Department
Lamar License Office
New Year's Networking
Come share your 2020 future plans, products and services to our other
Chamber Members in attendance. It is a great opportunity to share your
VISION for the New Year!!!
January 23, 2020 8am to 9am
At Barton County Ambulance District Conference Room
1100 Cherry Street | Lamar MO 64759
Free For Chamber Members, $5 for guest/public
Lamar Enterprises & Recycling Service located at 1401 Maple Street in Lamar.
Is no longer accepting glass, so no glass of any kind or color please!
Effective Immediately!
Microsoft Excel Basics
5:30pm Thursday, January 30th
At our Lamar Branch
Learn the basics of how to use Excel
The Barton County Chamber want to share with you the opportunity to welcome newcomers in our area!
We are looking for those who would like to get their company information, along with our community information to individuals new to our community.
Please contact Kim O'Sullivan at the Chamber to pick a month in 2020!
members@bartoncounty.com
Deals & Events At The Tea Shirt Shoppe! 
807A Gulf Street Lamar MO | (417) 529-4362
Starting Jan 6th til Jan 31st
Who's ready for spring? Most of these items normally $30-$50 value only $10!
Starting Jan. 6th -- All Hats Gloves & Scarves 50% off until February 1st.
Get Ready!
On January 19th at 3 pm. Be INSPIRED!
Connect and mingle as we create our goals with passion and purpose. Let's make our dreams come to life in 2020.
We will provide wine and cheese. You bring scissors, magazines, poster boards, and dreams!
For VIP's only! In-store only!
50% Off All Consignment, VIP Exclusive!!
You could get a Refund Advance up to
$3500 within minutes of filling.
No Interest. No loan fees.
Jan 4 - Feb 29
Walk in or make an appointment today at
hrblock.com
605 W 12 ST
LAMAR MO
417-682-3311 or
1400 S STATE HYWY 32
EL DORADO SPRINGS
417-876-2222
Charity Concert

Sponsored By: Barton County Community Foundation
Branson's Famous Baldknobbers
Thiebaud Auditorium
105 E 11th St. Lamar, MO 64759
Saturday, February 8th, 2020
Show Times: 2:00PM & 7:30PM General Admission Seating
Tickets are $20 each
100% of tickets sales benefit the following groups: Barton County Senior Citizen Center - Lodge of Hope - Lamar Baptist Church Youth - Oakton Methodist Church Youth - Lamar Christian Church Youth - Lamar Methodist Church Youth - Grace Place Church Youth - Assembly of God Church Youth - Milford Christian Church Youth - PEO Education Projects
Tickets can be purchased at the following locations:
Lamar Bank & Trust - Barton County Chamber - Lamar Methodist Church - Lamar Baptist Church - Oakton Methodist Church - Lamar Christian Church - Grace Place Church - Lamar Assembly of God Church - Milford Christian Church or from any PEO Member
What is the 2020 Census?
Every 10 years, as required by the Constitution, the federal government counts everyone who lives in the United States. This count includes the collection of basic information, such as age, sex, and race, about every person living in each household.
When will the 2020 Census start?
The U.S. Census Bureau will begin sending 2020 Census packets to households in March 2020.
Recruiting Temporary Workers for the 2020 Census
The recruiting of hundreds of thousands of temporary workers for the 2020 is now underway.
The U.S. Census Bureau is recruiting 2.7 million people across the country to assist with the 2020 Census count. Learn more about the jobs so you can earn some extra income while helping your community.
Easy to Apply
Applying for one of these jobs is simple. Just visit 2020census/jobs or call 855-JOB-2020 and select option 3 for more information. Pay rates for field and clerical jobs can be found at 2020census.gov/jobs/pay-and-locations.
The Department of Homeland Security identifies and regulates high-risk chemical facilities through the Chemical Facility Anti-Terrorism Standards (CFATS) program. The CFATS program prevents the misuse of certain Chemicals of Interest (COI) at America's high-risk chemical facilities for use in a terrorist act on the homeland through the systematic regulation, inspection, and enforcement of chemical infrastructure security requirements.
Any facility which has a chemical listed in Appendix A, at or above screening threshold quantity, must report it to DHS. There are over 300 chemicals in Appendix A, which can be viewed at https://www.dhs.gov/publication/cfats-coi-list.
For additional information on CFATS, please visit https://www.dhs.gov/chemical-facility-anti-terrorism-standards. Questions about the program can be addressed to cfats@hq.dhs.gov.
Dr. Dorothy F. Roberts, age 98, of Lamar MO Passed on January 14, 2020.
Contributions may be made to the Barton County Library, Barton County Senior Center or Nathan's Place or a charity of one's choice.
Service times are pending with Daniel Funeral Home, Lamar, MO.
Louise Fern (Jensen) Jones, Lamar, MO, age 84, died on January 12, 2020 following a brief illness.
A visitation will be held on Thursday January 16, 2020, at Milford Christian Church, from 1 pm to 2 pm followed by a 2 pm funeral service.
A private committal will be held in Clearwater, Minnesota at a later date.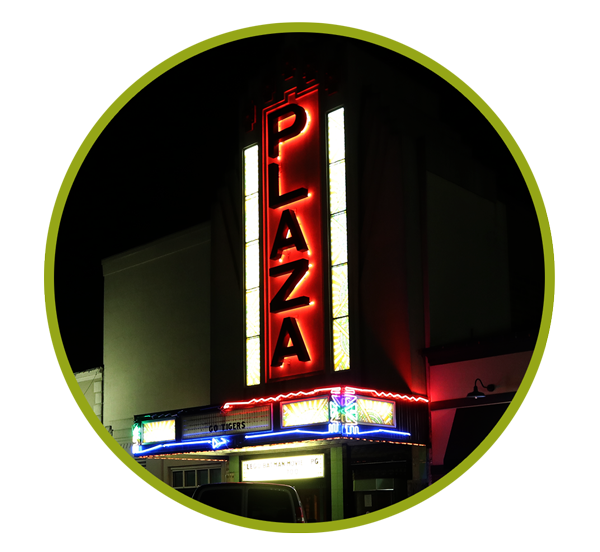 The Plaza Theater
On The Lamar Downtown Square
Jumanji: The Next Level
January 17 to 23
Friday: 4:15 and 7:00
Saturday: 1:30, 4:15 and 7:00
Sunday: 7:00
Monday - Thursday: 7:00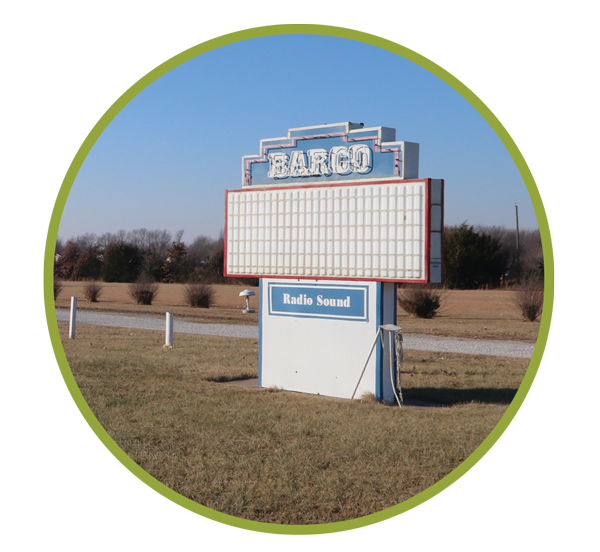 The Barco Drive-Inn
Just East of Lamar on 160 HWY
Thanks for your support this season!
See you in spring 2020 for our 71st Season!