If you would like your business or organization information posted here on our community page
please email marketing@bartoncounty.com
On February 27th Heritage Tractor in Lamar will no longer be accepting UPS Shipment Drop-offs.
They are looking for a business willing to take this on to help service our Community.
Please contact Cathy McDonald at (417) 660-4793 or email at cmcdonald@heritagetractor.com for more details.
MU Extension Council Election ~Jan. 18th to 25th
If you are a citizen of Barton County and at least 18 years old, you may vote in the election.
Please vote online at: http://extension.missouri.edu/barton
Or if you prefer, you may stop by the Golden City or Liberal City offices or the Wolf Building in Lamar to cast a paper ballot.
Call the Barton County Extension office at 417-682-3579 to request a ballot in the mail.
Thank you for supporting the University of Missouri Extension in Barton County.
Tea Shirt Shoppe ~ Galentines ~ Stuff The Bag Event
Friday, January 29, 2021 at 4:00 PM – 8:00 PM
Tea Shirt Shoppe ~ 807A Gulf Street, Lamar, MO 64759
We will have two sizes of bags a $50 bag and a $75 bag.
We are asking that you leave your purses in your car.
All apparel in the shop is included (sorry girls sale will not include jewelry, bath, and body, pet supplies or shoes although you can still purchase them during the event)
Sizes Range From Youth-3X
This will include apparel from past and present seasons
Get your party hat on because we will be serving wine and snacks
January 25th through March 8th!
For More Info Visit
Great Rates Such As
2.99% on Equipment
Ready to purchase or upgrade your equipment? Now's the time to get a great deal! Take advantage of a LIMITED-TIME offer from Arvest with great rates such as 2.99 percent on new or used equipment, plus qualifying refinances. But hurry! This offer won't last long.
Learn more at arvest.com/equipment or call (866) 745-1487
AuBurn Pharmacy - COVID-19 Vaccinations and COVID Testing Services
AuBurn Pharmacy is prepared to bring the COVID-19 Vaccines
to Kansas and Missouri residents.
AuBurn Pharmacy announced today that they have been working diligently in the communities they serve in both Kansas & Missouri to be one of the initial providers of the COVID-19 vaccine once it is released for administration by pharmacies in the United States. AuBurn is already offering COVID virus and antibody testing services.
"From the official announcement of the pandemic in March 2020, our corporate and local leadership has been leading our industry, addressing needs and solutions for COVID-19 management. When hand sanitizer was unavailable, we manufactured our own to meet the needs of our communities and long-term care partners. From early discussions of vaccine, AuBurn has been preparing to again be the frontline providers. We are certified and approved to test for the COVID virus, antibodies, and administer the vaccine. While we have not been notified of any shipment dates, we stand ready to receive the vaccine and begin administration," said Mike Burns, Owner and CEO of AuBurn Pharmacy.
Call or email today for more information about joining the
Barton County Chamber
Save My Spot allows you to save your spot in line at our Walk-In Clinic so you can skip the waiting room. Walk-In Clinic Lamar, located inside the Medical One Clinic, is open 7am to 7pm, Monday thru Friday.
American Red Cross Blood Drive
Give Blood. Help Save Lives
First Annual Lamar Mayor's Community Blood Drive
First Baptist Church Fellowship Hall
1301 East 6th Street
Lamar, MO 64759
Monday, February 8th, 2021
12:00pm to 6:30pm
Please call 1-800-RED CROSS (1-800-733-2767) or visit RedCrossBlood.org and enter: LAMAR to schedule an appointment.
Dixie Lee (Nading) Hampton passed away Monday January 18, 2021. Service information is still pending.
--------------------------------------
Delores Yvonne Day, 90, of Golden City, MO passed away on Friday January 15, 2021. A graveside service will be held at a later time at Paradise Cemetery near Jasper, MO.
---------------------------------------
Robert J. Holt, 73, passed away on Wednesday January 13, 2021.
A memorial service will be held on Saturday January 23, 2021 at noon at the Barton County Courthouse, 2nd floor large courtroom. The south entrance (elevator entrance) will be open for entry.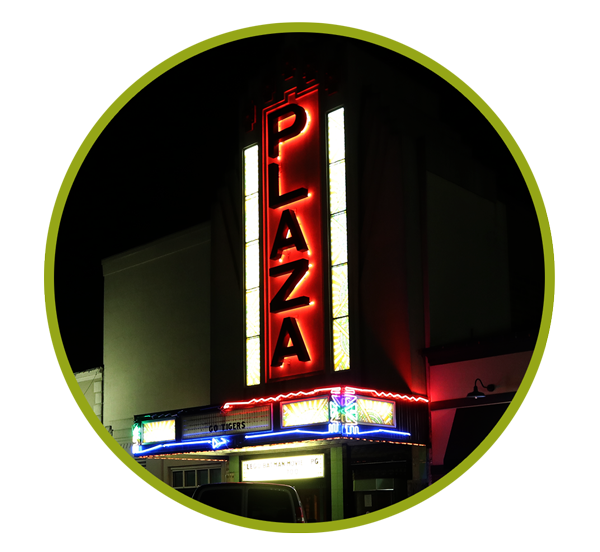 The Plaza Theater
On The Lamar Downtown Square
Starts Friday at the Plaza!
The Emperor's New Groove
Showing January 22-25!
Friday at 7:00! - Saturday 2:00 & 7:00
Sunday 2:00 - Monday 6:00!
-------------------
Remember The Titans
Showing January 29- February 1st
Showtimes
Friday 7:00 -- Saturday & Sunday 2:00 & 7:00
Monday 7:00
------------------------------------------
Every other row closed for social distancing.

Barco Drive-In
East Highway 160
Showing Friday & Saturday
January 22-23: The Marksman (PG13)!
The box office and snack bar open
at 5:15 and the show starts at 6:00!