If you would like your business or organization information posted here on our community page
please email marketing@bartoncounty.com
AuBurn Pharmacy Has Moved!!! --
They are now located at the former Med Station Pharmacy next to McDonald's -- at 54 SE 1st Lane in Lamar.
---- AND -----
On Monday, June 1st, AuBurn reopened our doors for limited capacity walk-in service.
To ensure the health and safety of our patients and employees, we ask the following:
Read signs posted on the doors before entering. If you are sick or have symptoms, do not enter, and instead use our curbside, delivery, or drive-thru services.
Adhere to the maximum # of people in the store at a time that is posted. If you have family with you, we ask that they wait outside in consideration of others waiting to get inside the store.
Wearing a mask while inside is highly encouraged but not required.
Practice social distancing inside and use marked areas.
Hand sanitizer will be available at our drop off and pick up counters.
Please be patient with wait times as our staff is working as quickly as possible with additional precautions.
Please be assured we will be taking every precaution to provide a clean and safe environment for our customers. We will continue to offer curbside service and our everyday delivery and drive-thru services where available.
We thank you for your patience and your courtesy toward your fellow shoppers and our staff.
The Good Samaritan Shop is accepting donations and OPEN to the public 9-3pm Mon/Wed/Fridays only.
For more information please call 417.682.5396

May 19, 2020
Jill Scheidt
University of Missouri Extension, agronomy field specialist
Phone: 417-682-3579
Email: scheidtjk@missouri.edu
Scout Fescue Pasture for True Armyworm
Scout for true armyworm in fescue pastures. Migrating moth flights start in April and scouting should begin in May for Southwest Missouri. According to Kevin Rice, University of Missouri State Entomologist, there are overwintering moths in Missouri, but the moths that migrate from the south produce the larvae that causes the most damage in fescue.
Control Methods
According to Jill Scheidt, University of Missouri Extension agronomy field specialist, ¾ to one-inch larvae have been found at near threshold levels in Southwest Missouri fescue fields. Rice recommends utilizing control methods when larvae reach threshold level in forages of three or more ½" non-parasitized larvae per square foot. If conditions are conducive for hay harvest, look to harvest hay early. If a pesticide is needed, use a pyrethroid.
Wait to treat with an insecticide until larvae are half grown or at least ½" long. There are several natural viruses, bacteria and fungal pathogens and natural predators that can control armyworms during the early instars. Larvae that are 1 ½" long are too big to treat, as they are close to pupation, or the end of their life cycle.
Scouting Tips
Scout often, armyworms are one of the fastest growing animals on the planet, which means they eat a lot and fast. Armyworms have the potential to destroy a whole field in one day in the event of an outbreak. Populations are likely to increase with cool, wet weather. The best time to scout is dusk or dawn, when it is cool; activity is slowed with warmer temperatures. Start on field edges and target fields with lush growth. Beat fescue against itself to knock larvae to the ground; look on the ground and under debris for larvae. Ensure proper identification by locating four sets pro-legs in the middle of the body and looking for a dark longitudinal band on each pro-leg. Do not count parasitized larvae in population estimates. Parasitized armyworms may be white, or dark colored and dried out in appearance; or use a hand lens to inspect any slow-moving larvae for parasitoids. If there is a lot of bird activity in the field, armyworms are likely present, as armyworms are a food source.
Now Hiring Front Desk Agent
Must interview for further information. The position will start part-time, will be eligible to transition to full-time in the future.
Please pick up an application in person at the Super 8 Lamar. Fill out application in order to schedule an interview.
5 SE 1st Ln, Lamar, MO 64759
Text MO162 to 38000 for more
information and to apply.
Be a part of our lifeguarding team at Lamar Aquatic Park. Spend time outside, near the water while earning work experience and meeting new people.We provide American Red Cross Lifeguard training and uniforms. Must be at least 16 years old, attentive and assertive.
Hours will include evenings and weekends. We are flexible with schedules and can work around school activities and other jobs. Some guards will have the opportunity to continue into the school year if interested.
Receptionist/Clerk
Economic Security Corporation is now taking applications for Receptionist/Clerk position at our Lamar Office.
Must have high school diploma or general education degree (GED) and a minimum of one year's experience with computers and computer systems; or equivalent combination of education and/or experience.
Starting pay for full-time position is $10.18 per hour plus benefits. Submit agency application by June 3, 2020 to Economic Security Corporation, 302 S Joplin Ave, Joplin Mo 64801. EOE
Did you know that Dog Obedience Training School offers grooming in Lamar?
Our groomer Cabree Miller is excellent & very friendly. While also being very kind & patient with the animals.
Call 417-682-5682 for an appointment on Monday, Thursday, or Friday.
Our summer reading program begins June 1st, and runs through July 25th.
Check our website www.bclib.info the week before for registration info.
Re-opening FAQs
---
Reopening Guidelines
Rudy Titsworth 89, of Golden City, MO passed, May 29, 2020. A full obituary is available at konantzwarden.com.
There will be a visitation from 5 PM to 7 PM followed by funeral service at Konantz Warden Funeral Home at 7 PM Thursday, June 4, 2020. Interment and a graveside service will be held at Pleasant View Methodist Church Cemetery in Beloit, KS on Friday, June 5, 2020 at 3 PM.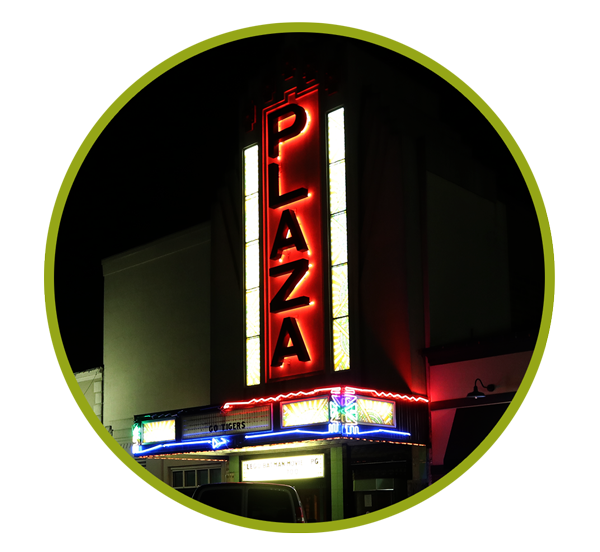 The Plaza Theater
On The Lamar Downtown Square
FERRIS BUELLER'S DAY OFF
May 29 to June 4
Friday @ 6:00!
Saturday, Sunday & Monday 2:30 & 6:00.
Tuesday-Thursday @ 6:00!
=======================================

Trolls World Tour
June 5 -7
Friday to Sunday 2:30 & 6:00pm

=======================================
Social Distancing with every other row closed! Restrooms will be cleaned regularly during the movie!
Seats & armrests sanitized after every showing! Two rows in the concession lobby with six feet distancing!
Welcome Back to the Plaza!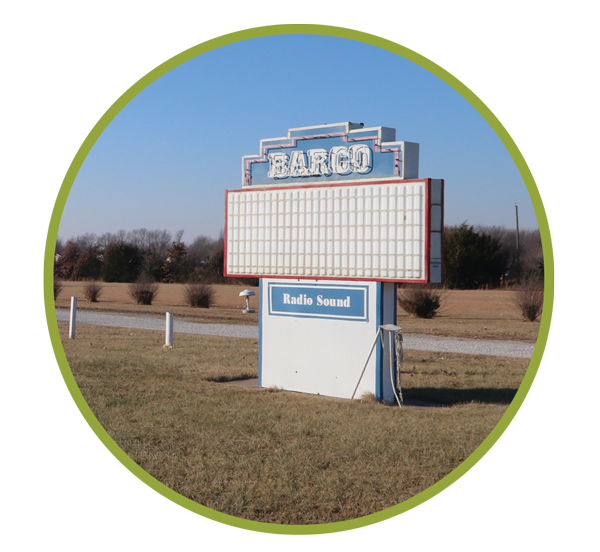 THE BARCO DRIVE-IN -- OPEN ALL WEEK
Just East of Lamar on 160 HWY
May 29-June 4:
Trolls World Tour at 8:55
Second feature Friday, Saturday and Sunday only is E.T.
June 5-7
Friday, Saturday and Sunday at 9:00
SUPERMAN 1978 (PG) & BATMAN 1989 (PG13)!
Monday only June 8th at 9:00
Ghostbusters 1984 (PG) & Jumanji: The Next Level (PG13)
Tuesday, Wednesday June 9 & 10
Superman 1978 @ 9:00
Thursday June 11 @ 9:00
Batman 1989 (PG13)
Social Distancing will apply with parking on the X and one in the restrooms at a time.
Three in the snack bar at a time!
======================================
Plaza Summer Vacation Movies
Lamar Elks Lodge #2800 is sponsoring our whole season this year!  ~ Admission is Free! ~  Social Distancing will apply only 90 per showing!
Tuesday, Wednesday & Thursday at 1:15!
Sensory Sensitive Showing Wednesday mornings at 10:00!
| | | | | | | |
| --- | --- | --- | --- | --- | --- | --- |
| June 2-3-4 | | June 16-17-18 | | July 7-8-9 | | July 28-29-30 |
| The Land Before Time (G) | | An American Tail 2 Fievel Goes West (G) | | Abominable (PG) | | House With A Clock on Its Walls (PG) |
| | | | | | | |
| June 9-10-11 | | June 23-24-25 | | July 14-15-16 | | August 4-5-6 |
| An American Tail (G) | | A Tale of Desperaux (G) | | Dolittle (PG) | | Playing With Fire (PG) |
| | | | | | | |
| | | June 30 July 1 & 2 | | July 21-22-23 | | August 11-12-13 |
| | | The Lorax (PG) | | Spirit: Stallion of the Cimarron (G) | | Sonic The Hedgehog (PG) |
=======================================
Federal/State Resources/News
---
---
---
==============================================================
Resources for Specific Industries:
==============================================================
Additional Resources For Coping With Covid-19